Sydney man arrested in cybercrime syndicate investigation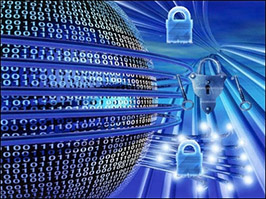 Detectives have arrested a 28-year-old Sydney man suspected of involvement in an alleged fraud syndicate which has been monitored indulging in hacking, identity crime and foreign currency laundering.
Detectives will allege the arrested man from Eagle Vale in Sydney's South West used false documentation to gain access to someone else's bank account and then transferred $139,000 to his own account.
The man was charged with two counts of fraud, one count of using a false document and one count of participating in a criminal group.
The arrest is part of an ongoing investigation into major fraud offences involving a broader group.
"So far, we have arrested and charged 29 people involved in this syndicate and we expect to make more arrests in the months ahead," said the Acting Commander of the NSW Police Force's Fraud and Cybercrime Squad, Detective Acting Superintendent Matthew Craft.
In 2013 detectives from the Fraud and Cybercrime Squad formed Strike Force Kaye after several electronic devices were found during a search warrant at a property in The Rocks.
Strike Force Kaye has since uncovered several fraud offences, including the use of a Costa Rica-based currency transfer and payment-processing company to launder money, which was subsequently shut down last year.
Sourse: afr.com