New moves to combat cyber crime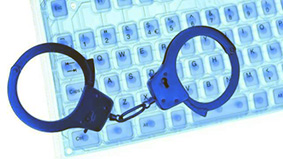 STUDENTS from Nottingham Trent University could benefit from a new Government scheme to highlight the impact of cyber crime.
The Cyber Essentials scheme launched today by Universities and Science minister David Willetts will provide clarity and training to businesses on the correct practices for staying safe online and minimising the risk of attacks.
Professor John Walker, based at Nottingham Trent University's school of science and technology, said: "This awareness should turn into tangible jobs as companies realise cyber security is not 'nice to have' but essential."
Companies in Nottingham, both big and small have welcomed the announcement.
"The Cyber Essentials scheme is good news for Nottingham's businesses," said a spokeswoman for Nottinghamshire Federation of Small Businesses.
"Companies need to take steps to assess risks and address them.
"Many of our members have acted in some way to prevent fraud and minimise online crime. However, there are still a number of businesses who need help and guidance to do so."
Dianne Allen, president of Nottingham City Business Club, said: "It's good to see the introduction of this new scheme. The risk of cyber attack is grossly under appreciated.
Sourse: nottinghampost.com