Conference brings big names in cyber security together in Albany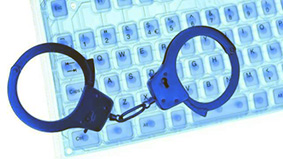 The 17th Annual New York State Cyber Security Conference and 9th Annual Symposium on Information Assurance will take place Tuesday, June 3 and Wednesday, June 4, at the Empire State Plaza in Albany, New York.
The event is co-hosted by the state Office of Information Technology Services Enterprise Information Security Office, the University at Albany's School of Business and College of Computing and Information, and The NYS Forum Inc.
The event will feature industry security experts presenting the latest innovations in cyber security and includes peer networking and sessions on security topics and issues.
There will be a "Fireside Chat: A Candid Conversation with the Governor's Cyber Security Advisory Board," from 9 to 10:30 a.m. at Hart Theatre at The Egg in the Empire State Plaza in downtown Albany. Speakers include President and CEO of the Center for Internet Security William Pelgrin, who serves as board co-chair along with state Superintendent of Financial Services Benjamin Lawsky, and state Deputy Secretary for Public Safety Thomas Abt.
Other board members on the day one panel are: Richard Clarke, chairman and CEO of Good Harbor Consulting LLC and former senior White House advisor for the last three administrations; Shawn Henry, president and chief security officer of CrowdStrike Services, and former executive assistant director of the Criminal Cyber, Response and Services Branch of the Federal Bureau of Investigation; Philip Reitinger, senior vice president and chief information security officer of the Sony Corp. and former director of the National Cyber Security Sector at the U.S. Department of Homeland Security; and Howard Schmidt, a partner at Ridge-Schmidt Cyber LLC, who previously served as White House Cyber Security Coordinator for the president., vice president and chief information security officer for eBay Inc., and chief security officer for Microsoft.
Source: Bizjournals.com