CIT seminar to put cybercrime in spotlight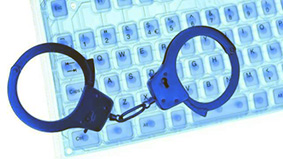 A panel of experts will discuss the effects of cybercrime and cyberwar on the daily lives of working journalists and members of the public tomorrow. The conference takes place as part of Innovation Week at Cork Institute of Technology.
Organised by the MA in Journalism with New Media class at CIT, 'The current state of cybercrime and cyberwar' will explore a number of perspectives in the world of online crime and journalism.
Greg Murphy, who is involved in organising the conference and is a member of the MA class, says the conference will shed light on a very current issue. "Most people have heard of cybercrime but not many people know what it really is. I think our speakers will help to clarify the situation and a few debates will undoubtedly arise throughout," he said.
Mr Murphy thinks cybercrime will have a particularly significant impact on the future of journalism: "The rules of journalism are obviously changing as journalists try to deal with issues like defamation and regulation which can be heavily impacted by cybercrime. It is, unfortunately, very easy to publish the wrong information, and now your mistake can reach a global readership almost immediately.
The seminar will feature industry experts Robert McArdle, manager at Trend Micro and lecturer in malware analysis and cybercrime investigations at CIT and UCD; Dr Darius Whelan, senior lecturer in law at UCC; and Ralph Riegal, southern correspondent, Independent News and Media.
Sourse: irishexaminer.com